Study & Play in Akihabara
Akihabara / Asakusa / Ueno visitors map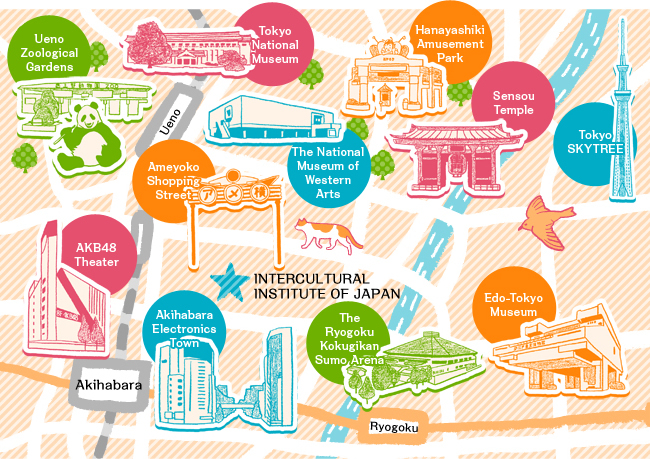 Details are shown by clicking a landmark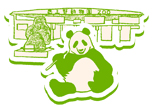 Ueno ZoologicalGardens
Established in 1882, Ueno Zoo is the oldest zoo in Japan. It has grown over the years, expanded its area, and been a forerunner in the Japanese zoo world. Located amid the downtown Tokyo, Ueno Zoo not only provides recreation, but also plays an essential role in wildlife conservation and public education. In an effort to breed endangered species, the zoo has completed the "Gorilla Woods" and "Tiger Forests."
9-83 Uenokoen, Taito, Tokyo
http://www.tokyo-zoo.net/zoo/ueno/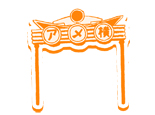 Ameyoko Shopping Street
"Ame-yoko (Ameya- Yokocho)" is a shopping street starting from JR Okachimachi station to Ueno station alongside of the railway. On the 400 meters street, there are more than 400 shops including food products, clothes and sundries. The street is packed with many people who want to buy fresh foods for the New Year in the end of the year.
http://www.ameyoko.net/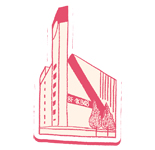 AKB48 Theater
A dedicated theater of AKB48, "Idols you can meet". There are "Cafe" and "48 Theater" where live shows are performed almost every day. Many AKB48 fans visit to get official goods that available only this place.
4-3-3 Sotokanda, Chiyoda, Tokyo
http://www.akb48.co.jp/theater/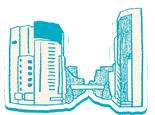 Akihabara Electronics Town
Akihabara is a major shopping area for electronic, computer, anime, games and otaku goods, including new and used items. Akihabara gained some fame through being home to one of the first stores devoted to personal robots and robotics.
http://www.akiba.or.jp/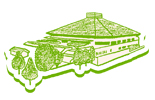 The Ryogoku Kokugikan Sumo Arena
Ryōgoku Kokugikan (両国国技館, Ryōgoku Kokugi-kan?), also known as Ryougoku Sumo Hall, is an indoor sporting arena located in the Yokoami neighborhood (bordering to the Ryōgoku neighborhood) of Sumida, next to the Edo-Tokyo Museum. It is the third building built in Tokyo associated with the name kokugikan. The current building was opened in 1985 and has a capacity of 13,000 people. It is mainly used for sumo wrestling tournaments. It also houses a museum about sumo.[1] The venue is also used for other indoor events, such as boxing, pro wrestling, and music concerts. In past years, it has hosted the finals of the G1 Climax, an annual tournament held by New Japan Pro Wrestling.
1-3-28 Yokoami, Sumida, Tokyo
http://www.sumo.or.jp/kokugikan/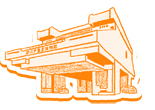 Edo-Tokyo Museum
The Edo-Tokyo Museum was founded on March 28,1993,as a facility to preserve the historical heritage of Edo-Tokyo.

At the Special exhibition gallery, visitors can enjoy selected exhibits on subjects related to Tokyo's history and culture, scheduled several times a year.
1-4-1 Yokoami, Sumida, Tokyo
http://www.edo-tokyo-museum.or.jp/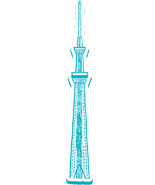 Tokyo SKYTREE
Tokyo Skytree (東京スカイツリー Tōkyō Sukaitsurī?) is a broadcasting, restaurant, and observation tower in Sumida, Tokyo, Japan. It became the tallest structure in Japan in 2010[2] and reached its full height of 634.0 metres (2,080 ft) in March 2011, making it the tallest tower in the world, displacing the Canton Tower,[3][4] and the second tallest structure in the world after Burj Khalifa (829.8 m/2,722 ft).[5]
1-1-13 Oshiage, Sumida, Tokyo
http://www.tokyo-skytree.jp/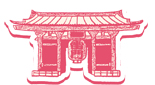 Sensou Temple
Asakusa (浅草?) is a district in Taitō, Tokyo, Japan, most famous for the Sensō-ji, a Buddhist temple dedicated to the bodhisattva Kannon. There are several other temples in Asakusa, as well as various festivals.
2-3-1 Asakusa, Taito, Tokyo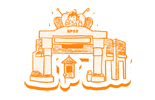 Hanayashiki Amusement Park
Hanayashiki originally opened as a "flower park" in 1853 - when Perry arrived in Uraga with his black ships! This was at the end of the Edo era.
2-28-1 Asakusa, Taito, Tokyo
http://www.hanayashiki.net/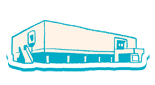 The National Museum of Western Arts
The National Museum of Western Art was established in April 1959 ,The museum exhibits works from the Matsukata Collection as well as works created from the Renaissance to the early 20th century that have been acquired since the museum's opening. The museum has purchased art work every year since its establishment in its efforts to build and develop its permanent collection. These permanent collection works are displayed in the Main Building (Le Corbusier, 1959) and New Wing (MAEKAWA Kunio, 1979) throughout the year.
7-7 Uenokoen, Taito, Tokyo
http://www.nmwa.go.jp/jp/index.html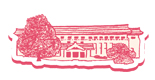 Tokyo National Museum
The Tokyo National Museum collects, houses, and displays a comprehensive collection of art works and antiquities from Japan as well as other Asian countries. The museum also conducts research and investigations concerning its collection of books, rubbings, and photographs, related to fine art, and makes these items available to scholars.
13-9 Uenokoen, Taito, Tokyo
http://www.tnm.jp/